Deprecated: Array and string offset access syntax with curly braces is deprecated in /home/immenseb/domains/immenseblue.gr/public_html/components/com_joomgallery/models/detail.php on line 804

Deprecated: Array and string offset access syntax with curly braces is deprecated in /home/immenseb/domains/immenseblue.gr/public_html/components/com_joomgallery/models/detail.php on line 838

Deprecated: Array and string offset access syntax with curly braces is deprecated in /home/immenseb/domains/immenseblue.gr/public_html/components/com_joomgallery/models/detail.php on line 851

Deprecated: Array and string offset access syntax with curly braces is deprecated in /home/immenseb/domains/immenseblue.gr/public_html/components/com_joomgallery/models/detail.php on line 928


Total images in all categories: 134
Total number of hits on all images: 494,933
Wall of Hipparchus (Plato's Academy) - Ωρίωνας Μ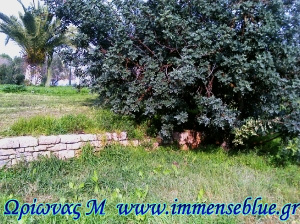 Image information
Description
- The costly wall surrounding the area of Plato's Academy in Athens, Athens, 16-12-2013.
Date
Tuesday, January 07 2014
Filesize
96.39 KB (300 x 224 px)
File size of the original image
1,206.84 KB (1600 x 1200 px)
Share this image in Forums (BBcode)
Include image :
Link image :
Total images in all categories: 134
---
For Immenseblue.gr, Orion.
If you like my articles, please "Like" and share them. ;-D If you want to stay in touch, you can
Sign up
, like
Facebook
page, subscribe
Youtube
profile and join me on
Twitter
or
Google+
.
If you want to use any article, you are free to do so, however please state that the article comes from Immenseblue.gr.
Here
, you can find informations for me and how you can help the Web site. Thank you very much! See you! :-)